With wildlife sanctuaries, marine reserves, and miles of sandy beaches, it is no surprise Belize has been dubbed the jewel of the Caribbean. Tucked between Mexico and Guatemala, our small, ocean-cradled country is a haven for beach lovers and intrepid explorers alike. In its unspoiled natural beauty, Belize boasts hundreds of native species, savory seafood, and an abundance of interesting history.
Whether you're seeking a low-key escape or the adventure of a lifetime, you can carve out your own path from an inexhaustible array of attractions and adventures strewn across the archipelago of our tropical paradise. Belize is the traveler's dream, from its jungle-covered peaks in the west to its eastern coastline dotted with more than 450 islands stretching across the world's second-largest barrier reef. It's also extremely accessible (English is the official language and it accepts the American dollar as a main currency alongside the Belizean dollar), culturally diverse, and home to historically significant Mayan sites, creating a particular dynamism that's unique to the region. The country is an odd mixture of foreign and familiar, a living contradiction in the most fascinating ways. It sits in the middle of Central America but has more in common with Caribbean culture than its immediate neighbors. The country welcomes foreigners as an integral part of its economy, yet it has managed to resist some of the biggest trappings of that international influence.
Belize is one of the safest, most stable nations in the region, and one of the most diverse in terms of both culture and adventure. Less than 9,000 square miles in total, and just 174 miles long and 68 miles wide, it's roughly the size of Massachusetts. But approximately 40 percent of the country is nationally protected as a park or reserve. And with only 420,000 residents, even though the country's landmass is small, it's not hard to find solitude.
Mayans are the original denizens of Belize, having called it home since 1500 B.C., with communities inhabiting the Mayan Mountains that cross the country. Creoles, the descendants of enslaved Africans, make up roughly 24 percent of today's population, while most Belizeans are Spanish-speaking mestizo, a mixture of Maya and Spanish. The Garifuna, descendants of shipwrecked Africans who blended with native islanders, comprise a small but culturally significant portion of the demographic as well. More recently, a large influx of North American and Western European expatriates, German-speaking Mennonites, and Chinese immigrants have helped diversify the pot. Because the country was a British colony until 1981 (and remains a British Commonwealth country), English is the official language (and Queen Elizabeth is still on all the local currency), but due to the cultural diversity, most Belizeans speak three languages. They grow up speaking Kriol, are taught English in school, and many learn Spanish, thanks to the influence of their Central American neighbors.
The landscape is just as fascinating as the culture. With 240 miles of coastline along the Caribbean Sea, forest-covered mountains in the west, and peaks that rise to 3,600 feet, Belize shifts between broadleaf jungle, arid pine hillsides, and a coastline peppered with more than 450 cayes (small, low islands - pronounced "keys") that are strung together over the world's second largest - and most biodiverse - barrier reef. You'll find restored Maya ruins on one side of the country and seaside villages on the other.
Our typical operating grounds at Nautical Adventures Belize are within a region situated off the southeast coast of Belize loosely considered the "Southern Range," covering an area of approximately 800 square miles. The range - which consists of Glover's Reef Atoll, hundreds of islands, and almost half the country's barrier reef - sits at a distance of 10 to 45 miles east of Placencia. While these are our standard operating grounds, we can always work with you to plan longer luxury yacht vacations allowing you to explore further reaches of Belize, such as cayes and reserves in the northern range, Turneffe Atoll, and Lighthouse Reef Atoll - home of the 'Great Blue Hole.'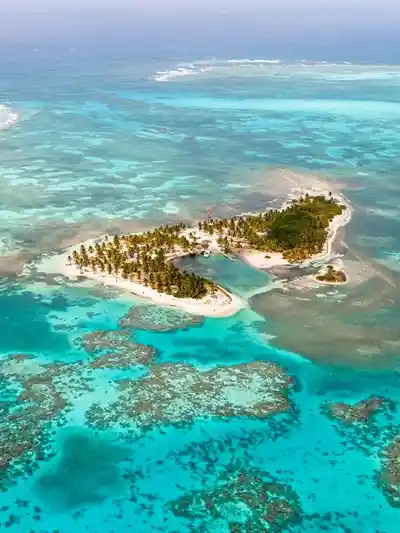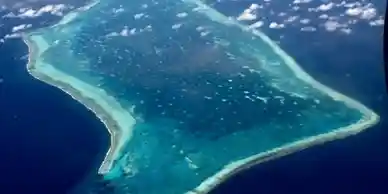 Snorkel or dive in crystal-clear waters to explore vibrant coral reefs and diverse marine life in one of the most pristine and remote coral atolls in the Caribbean.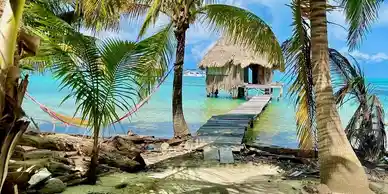 Escape to this secluded paradise nestled in the heart of the pristine Glover's Reef Atoll. Experience the ultimate island getaway, where you can disconnect from the world.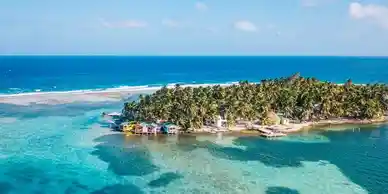 Step into the laid-back island life on this tiny, carefree, hidden gem in Belize, offering the perfect tropical escape from the hustle and bustle of everyday life.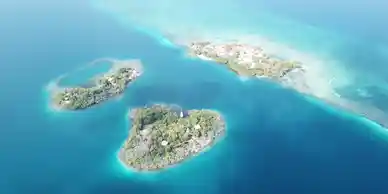 This idyllic island paradise is located in the South Water Marine Reserve on the barrier reef, and is perfect for snorkeling, diving, or simply lounging in the sun.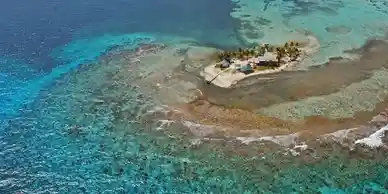 A tiny tropical island located at the heart of the barrier reef system, this unique destination is home to the Smithsonian Institute's marine research field station.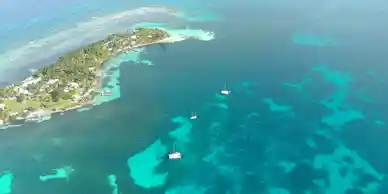 Escape to the tranquil beauty of this remote island oasis nestled in the Pelican Range, where you can unwind and immerse yourself in the natural wonders of Belize.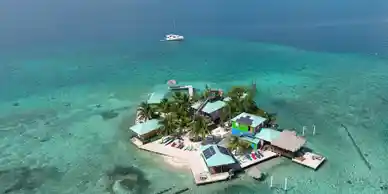 Delivering an experience to delight all ages, this quirky, pirate-themed island has it all - amazing food and cocktails, water sports and toys, games, snorkeling, and stunning views.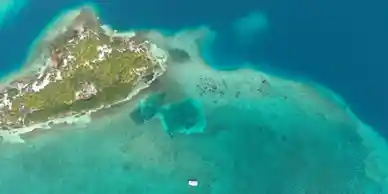 Explore the crystal-clear waters surrounding the pristine island, and discover a vibrant underwater world teeming with exotic marine life and incredible coral formations.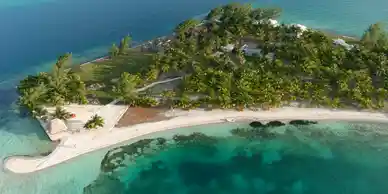 A breathtaking island once owned by Ringo Starr, this is the definition of an exclusive tropical paradise, with white sand beaches, swaying palm trees, and crystal-clear waters.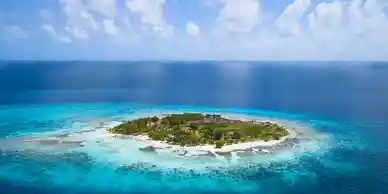 With the best white sand beaches in the Southern Range, incredible snorkeling, and its perfection of relaxation, this amazing island is the epitome of paradise on Earth.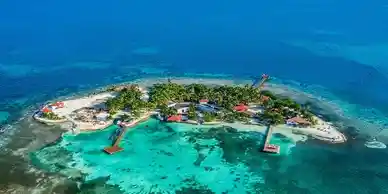 Surrounded by crystal-clear waters and the vibrant colors of the barrier reef, this secluded island resort offers the ultimate tropical getaway in a laid-back atmosphere.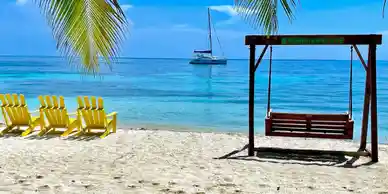 Located directly on the barrier reef, this stunning island combines a breathtaking underwater world of marine life and coral, white sand beaches, and tropical cocktails.